Livin'
Livin' is a performance-based premium original program from OneBeat. Each episode will feature backstage moments, dynamic performances, crazed crowds, and a brief interview giving insight into elite EDM artists and their variegated performance, inspiration, and life.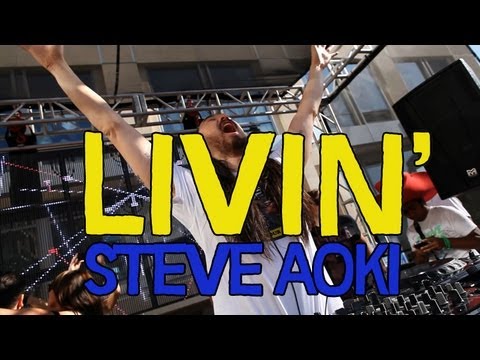 Date Added: January 16, 2013
Steve Aoki: powerhouse on the decks, raft surfing, champagne spewing, gum chewing, a man hot chicks can't resist! Watch the epic Steve Aoki perform and give commentary to his life...
All Episodes